Slide 1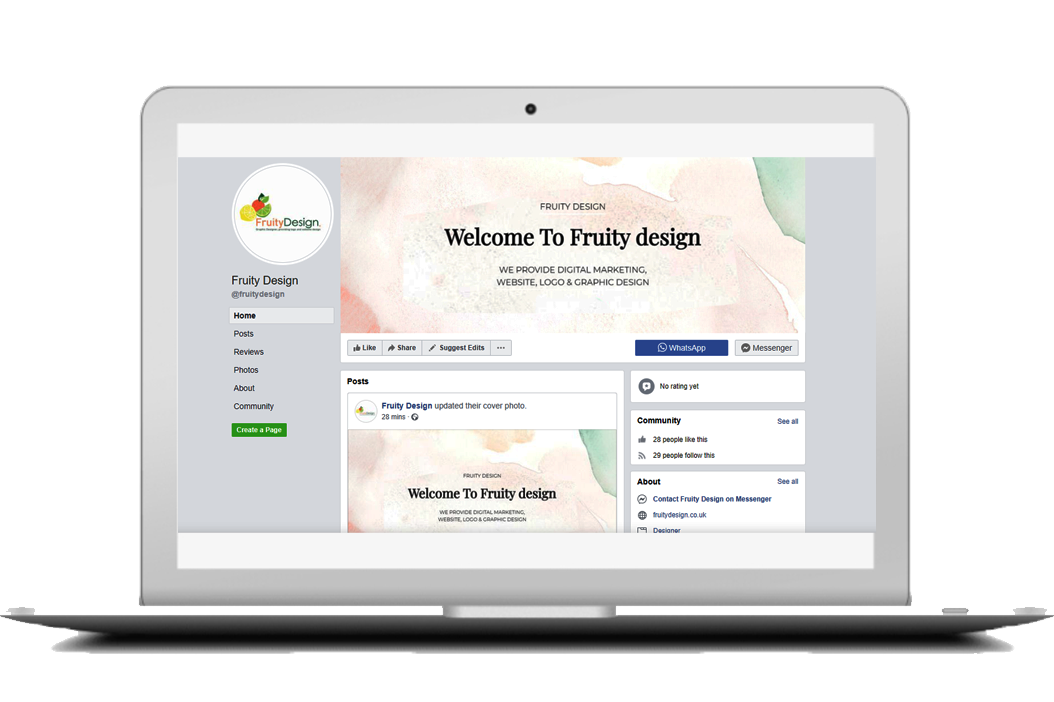 Digital Marketing
When it comes to digital marketing, Fruity Design, know exactly what to do. We offer SEO, PPC, Social Media Marketing, Ad Marketing.
Social Media Marketing
Social media marketing refers to the use of social media platforms to connect with an audience, build a rapport with other brands, increase website traffic and drive business growth.
To do this effectively, you'll need to create phenomenal content that stands out to people. You'll also need to actively engage with followers and track results because social media is a crowded space and people only have so much time to scroll through their feed.
Fruity Design can help you develop an in-depth strategy.
What Are The Benefits Of Social Media Marketing?
Create more awareness of your brand and what you provide, this will get people talking about your brand.
Provides excellent customer service, as social media can help with contacting your customers
Drives more conversions
Helps your business be known by outsiders of your local community
Social Media Marketing Fruity Design offer
Facebook Marketing
Instagram Marketing
LinkedIn Marketing
Social Media Ads
Contact Us Today For Any Enquires About Our Services
lucy.ackroyd@fruitydesign.co.uk
Digital Marketing is a great way to interact with customers.